Last updated on October 1st, 2022 at 10:17 pm
*This post may contain affiliate links. As an Amazon Associate we earn from qualifying purchases.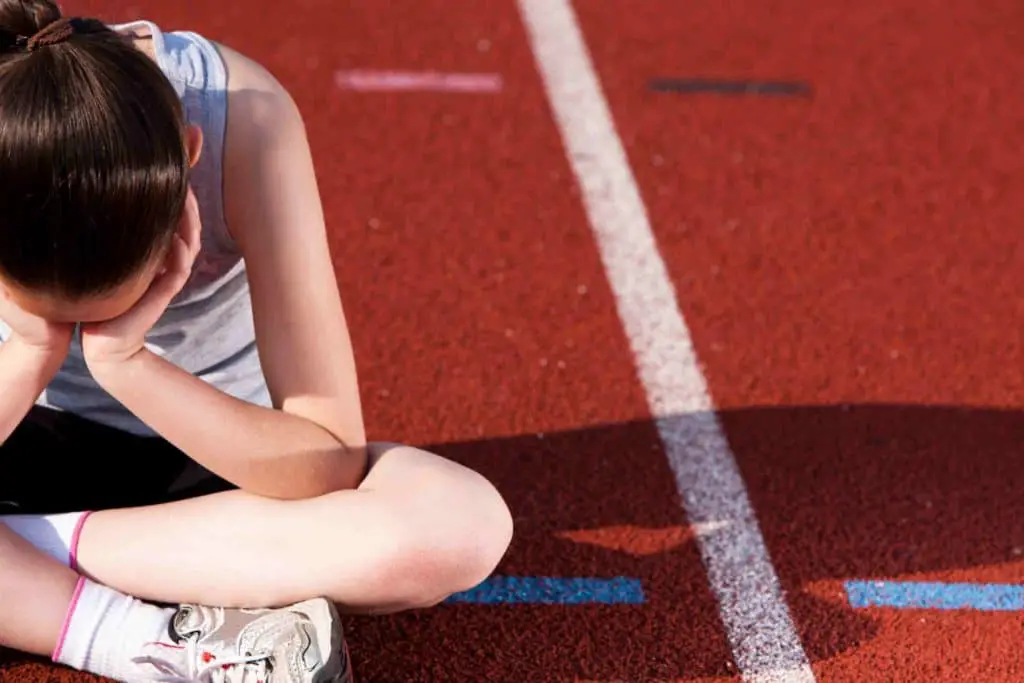 Mindfulness based stress reduction (MBSR) is a concept that many of us are familiar with and this is mostly because of Jon Kabat Zinn.  He pioneered the MBSR program together with his colleagues at the University of Massachusetts Medical Center and since then, constant care and devotion has transformed the Mindfulness Based Stress Reduction program into a scientifically-accepted common form of complementary medicine aimed at helping people better cope with a plethora of psychological and health problems.
In fact, Jon Kabat Zinn mindfulness-based exercises and programs are scientifically proven to have contributed to a reduction in pain-related drug use as well as an increase in activity levels, self-esteem and positive feelings for the majority of program participants.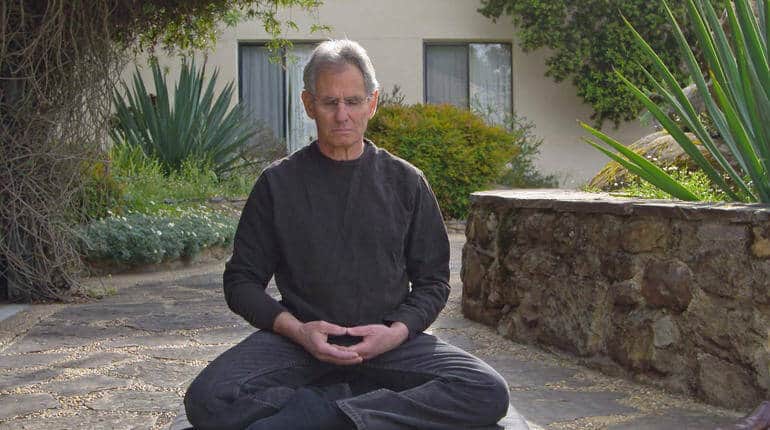 Jon Kabat Zinn Books and Concept
The creator of the Center of Mindfulness in Medicine as well as a professor of Medicine Emeritus, Jon Kabat Zinn founded his concept and life's work on the teachings of Thich Nhat Hanh and Seung Sahn,  Buddhist teachers and Zen Masters. What Zinn hoped to achieve (and some say that he did) was to seamlessly integrate his teachers' teachings with modern-day scientific concept.
Jon Kabat Zinn meditation is effective at helping patients cope with illness, stress, anxiety, and pain, so that hospitals and renowned institutions offer MBSR.
Though born Jewish, Zinn, a Harvard College graduate, stated that his beliefs were always centered around science and art. After first being introduced to meditation (during his years at MIT), he founded the Stress Reduction Clinic at the University of Massachusetts Medical School in 1979.
Zinn also authored numerous scientific papers attesting to the efficacy of mindfulness and meditation both in medicine and healthcare, as well as a number of books:
Full Catastrophe Living (or using the wisdom of your body and mind to face stress, pain, and illness)
Using the Wisdom of Your Body and Mind to Face Stress
Pain and Illness
Wherever You Go, There you Are: Mindfulness Meditation in Everyday Life
Everyday Blessings: the Inner Work of Mindful Parenting
The Power of Meditation and Prayer
Coming to Our Senses: Healing Ourselves and the World through Mindfulness
Arriving at Our Own Door
The mindful way through depression: freeing yourself from chronic unhappiness
Stress Reduction, Meditation and Everyday Applications
Jon Kabat Zinn focused on examining the body-mind interactions and how they were connected to healing. He then shifted his focus towards investigating whether mindfulness meditation training had any clinical applications and whether it had any provable effects on the brain, emotional expression and the immune system.
His relentless work with psoriasis patients, with people undergoing bone marrow transplants, and even prison inmates made it possible for MBSR (mindfulness based stress reduction) to become adopted within medical and psychology institutions, as well as schools, prisons, corporations, hospitals and even in professional sports.
How does Mindfulness Based Stress Reduction Work?
Mindfulness training and exercises are based on meditation and yoga so that students can enjoy the virtues of both practices. MBSR represents an intensive 8-week-long program where students engage in mindfulness meditation training. Weekly meetings ensure that students are on course. The concept behind MBSR is that cultivating greater awareness as to the unity of the mind and the body. Becoming aware of our own thoughts, behaviors and feelings and how they affect our overall state of being is an important caveat of the MBSR program.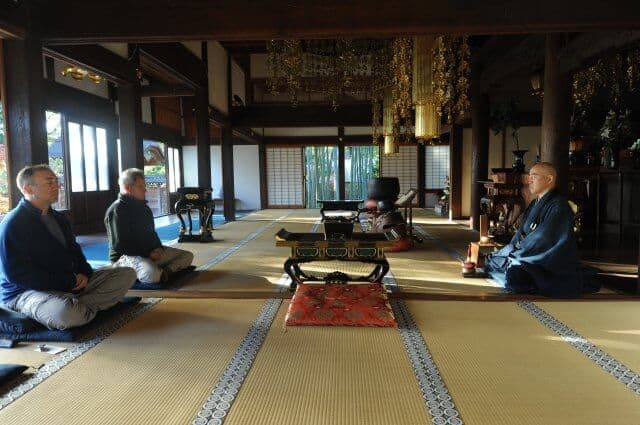 It should come as no surprise that the mind is an essential factor in the appearance of stress-disorders. A plethora of unconscious feelings and thoughts contribute to a weakened emotional, physical and spiritual health. However, practicing mindfulness meditation will contribute to the regulation of a variety of autonomic processes and will result in the following:
Blood pressure reduction
Overall arousal reduction
Emotional reactivity reduction
The MBSR program focuses on both aspects of the equation and while meditation aims to cultivate awareness and calm the mind, yoga aims to center MBSR participants in their own bodies. Today's sedentary lifestyle comes with an increased prevalence of atrophy that yoga directly counters.
Aside from the 8-week-long course, there are alternatives (especially now that the internet has become such a useful medium for transferring valuable information). Of course, the best way to learn mindfulness is still attending live, in-person MBSR classes. However, for logistical and financial reasons, not everyone is capable of doing so. There are numerous online courses featuring articles, guided meditations and videos that will get you started.
MBSR programs have even evolved to target specific topics and focus groups, so that there are programs with different components as follows:
Mindfulness Based Stress Reduction for Hot Flashes: menopause can be a particularly difficult time to go through, however, with the clear benefits that stress management and mindfulness can have on the body, hormonal imbalances (which are common during menopause) can become easier to manage.
Mindfulness Based Art Therapy for Cancer Patients: cancer patients also require special attention and such programs cater specifically to their needs.
Mindfulness Based Stress Reduction in Rheumatoid Arthritis
A Mindfulness Based Approach to HIV Treatment Side Effects
Mindfulness meditation and the MBSR program have also been used to train CEO's, congressional staff, clergy members, judges and even Olympic athletes (most prominently, the 1984 Olympic Men's Rowing Team).
Aside from the University of Massachusetts, there are other institutions including the Scripps Center for Integrative Medicine, the Jefferson-Myrna Brind Center and the Duke Center for Integrative Medicine that offer MBSR classes. Most classes are taught by medical professionals (physicians and nurses) or social workers and psychologists.
Recognizing that participatory action is required within the healing process is one of the core concepts of such classes, since patients and clients must take on some responsibility as to the work that needs to be done in order to grow, learn, and heal. Mindfulness, though frightening at first, is only the long-term commitment that, rather than focusing on getting somewhere else, people just become aware of where they are at any given moment and what they are feeling, be it pleasant or unpleasant.