Last updated on August 28th, 2022 at 10:28 pm
*This post may contain affiliate links. As an Amazon Associate we earn from qualifying purchases.
[powerpress]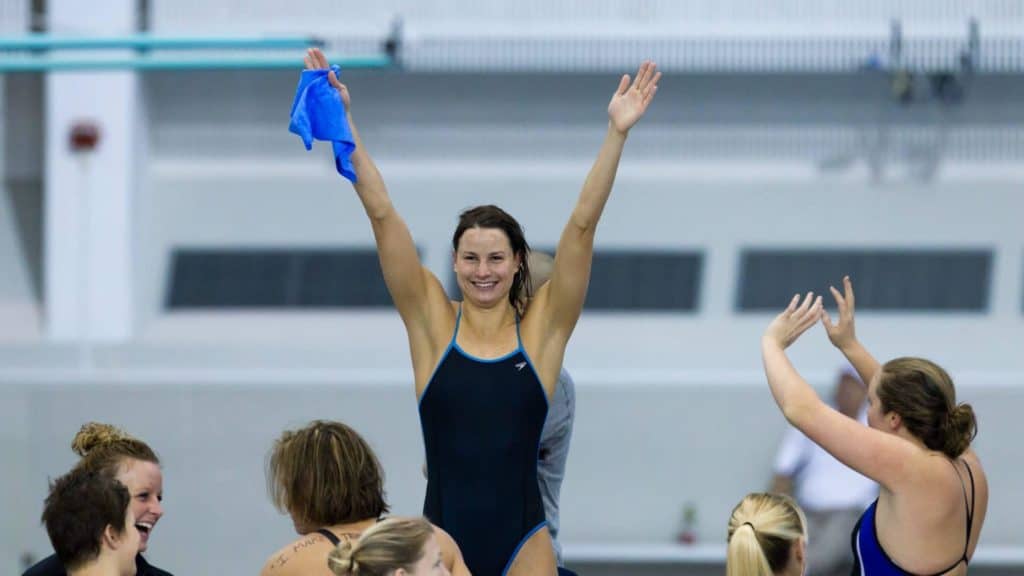 Three-time Olympic swimmer, Sara Isakovic of Slovenia, earned a silver medal at the 2008 Olympics in China in the 200m Freestyle, at the age of 20. Remarkably, her first Olympic experience was in Athens (2004) at the age of 16! She continued her pursuit of excellence and earned a spot on the 2012 Slovenia Olympic Team as well. Those of us involved in
the psychology of sport
recently interviewed Sara for a podcast and she shared some of the mental tools she used as part of her training. She is currently pursuing graduate work in sports psychology and was involved with
mindfulness research
while earning her degree at the University of California Berkeley. Some of the tools she discussed in the podcast are briefly discussed below. But, listen to the podcast and enjoy  Sara's amazing journey as an athlete and academic.  She has very practical advice for performers of all ages.
3 Mental Tools Isakovic Used As Part of Mental Her Training
Imagery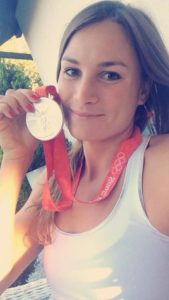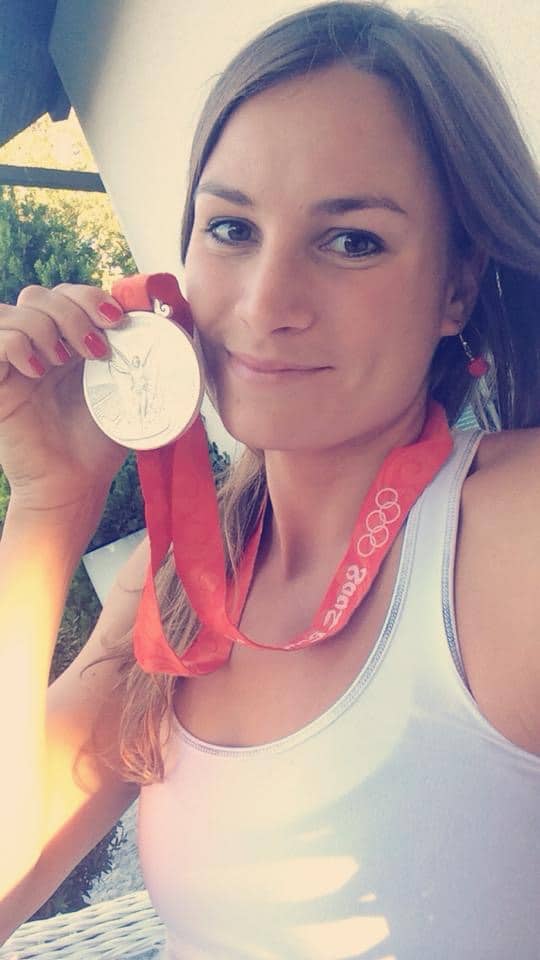 The imagery in sports psychology is considered slightly different than visualization. The reason is that imagery invites you, the athlete, to use all your senses as you mentally rehearse a competition or practice, or even one move you want to make, such as kicking off the pool wall. There is more to it than just the visualization part. There is the feeling component, the sounds, and even the smells. Make your images as real as you can when you mentally rehearse. Sara discussed how she used imagery for her 200m freestyle, even visualizing her time to be what she wanted.
Dream Board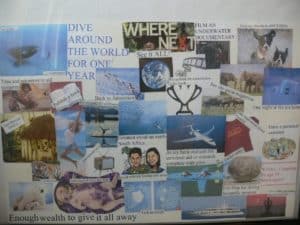 Creating a dream board with pictures and words that inspire you is another great mental tool and one Sara used. When you see pictures of what you want to accomplish or have happened you are setting up another way to use imagery as part of your training. I think of it like using note cards to study for a test. When you see something over and over your brain starts to remember and help you in positive ways. Use images and words that help inspire you. Sara discussed how she had a friend give her a picture where he drew an Olympic medal hanging from her neck,  which she hung on her bedroom wall. She went on to win an Olympic Silver medal.
 
Visual Eraser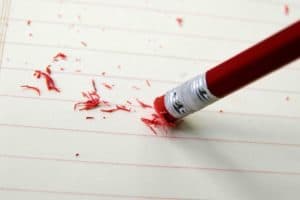 We love this mental tool, so consider adding it to your practice. When you have a bad practice or game consider taking a few moments at the end of the day and visualize erasing the performance. Then follow up with using imagery of what you wish would have happened. Or, imagine how you want things to be different the next day or next practice. Too many athletes spend too much time mentally reviewing a bad performance or even one bad play or move. This sometimes creates a cycle of thinking negatively, feeling angry or upset, poor sleep and then not having a good follow up performance. You can learn from mistakes by reviewing them, but you also need to imagine and see ways to change and solve problems. That is much more instructive and productive. All three of these tools involves awareness because you have so many choices of what you want to focus on when you train and compete. Choose wisely!
Visit our site and www.psychologyofsport.net for information about building your mental game.  Connect with us on Facebook and Twitter.  You can purchase our book directly from our site.  Enjoy.