Last updated on October 5th, 2022 at 10:00 pm
*This post may contain affiliate links. As an Amazon Associate we earn from qualifying purchases.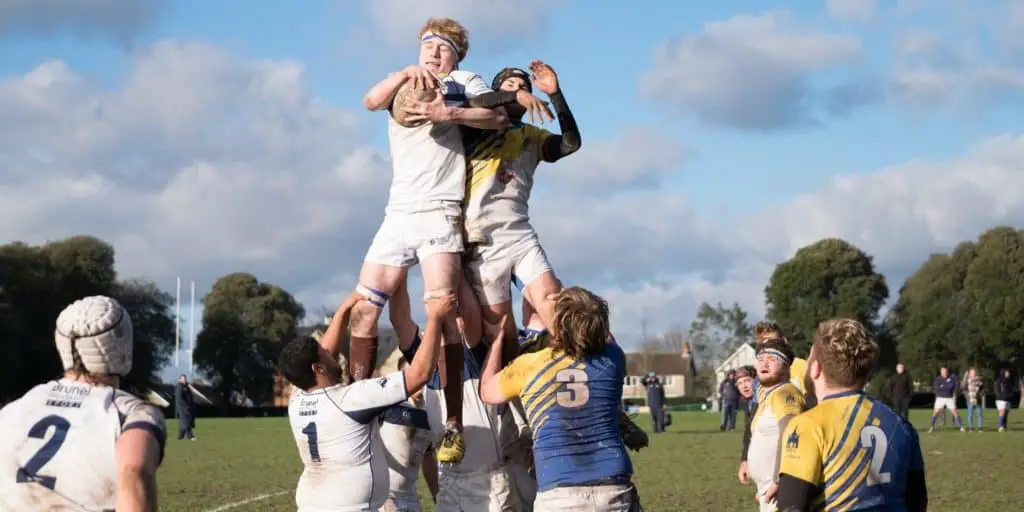 Sports motivational quotes can be witty and funny but they are, above all else, inspirational. They help athletes push through difficult situations and make the most out of any competition. Motivational quotes can encourage athletes to keep a positive attitude towards their performance and get through tough training sessions and high-pressure competitions.
We tend to look up to professional athletes that manage to achieve outstanding results and break records but, often times, it is the hard work and the commitment that they show that inspires us the most. Famous sports motivational quotes often reflect the impressive work ethic and relentless dedication that professional athletes have. These quotes can help us stay motivated and get us through the last mile of a marathon, the last 20 minutes of a workout session, or those extra punches you throw at a boxing bag.
Regardless of the nature of the sport, there are some motivational and inspirational quotes that just make something inside an athlete's mind click. They bring out the best in us and force us to push through the tougher aspects of physical activity. We're counting down the top 10 sports motivational quotes that you just have to love and appreciate. Hopefully, you'll find one or two that can help get you through your next challenge.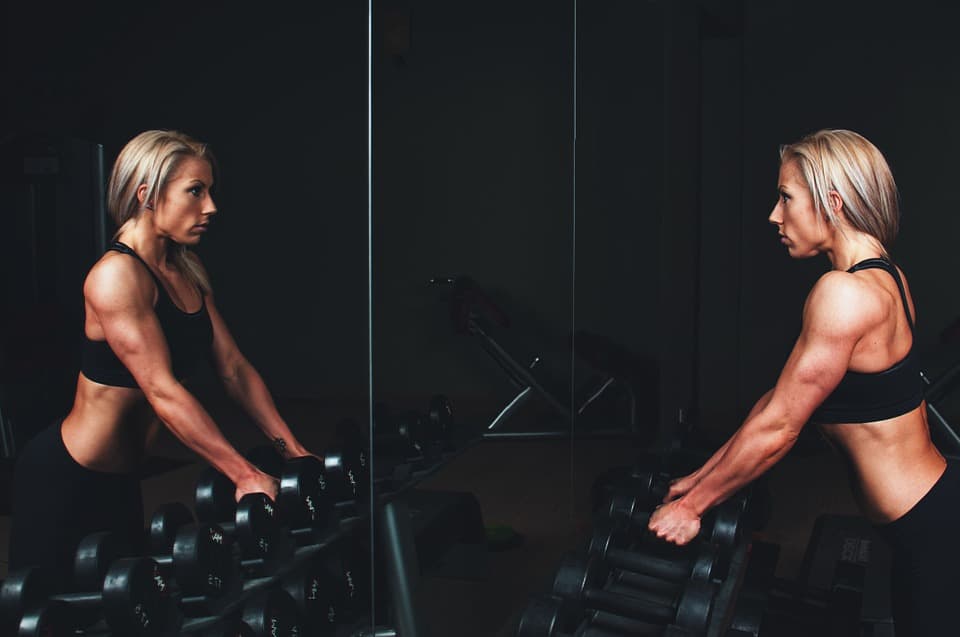 1.      "Never give up, never give in, and when the upper hand is ours, may we have the ability to handle the win with the dignity that we absorbed the loss."
This inspiring paragraph belongs to Doug Williams, a former football quarterback and a former head coach of the Grambling State Tigers. During his career as a quarterback, he was recognized as the Super Bowl's MVP during the twenty-second Super Bowl season.
2.      "Age is no barrier. It's a limitation you put on your mind."
This brilliant quote offers some important advice on staying focused on the task at hand and beating the odds through hard work and determination. It comes from female track and field athlete Jackie Joyner-Kersee, which is ranked among the all-time greatest athletes in the women's long jump as well as in the women's heptathlon. She was voted the Greatest Female Athlete of the 20th century by Sports Illustrated magazine editors after having won an outstanding three gold, one silver, and two bronze Olympic medals throughout her career.
3.      "I always felt that my greatest asset was not my physical ability, it was my mental ability."
Caitlyn Jenner, formerly known as William Bruce Jenner, has proven that mental strength and resilience are vital in pushing through physical effort. The now-retired American track and field athlete took home the gold medal in the Decathlon at the 1976 Summer Olympics in Montreal and became infamous for withstanding incredibly long and intense training sessions.
4.      "A trophy carries dust. Memories last forever."
Popular retired American gymnast Mary Lou Retton is responsible for this inspirational bit of wisdom. Retton won a gold medal in the individual all-around competition, as well as two silver medals and two bronze medals during the 1984 Summer Olympics. Her amazing accomplishments made her a role model and one of the country's favorite gymnasts. It's clear that she has managed to stay humble despite her successful career.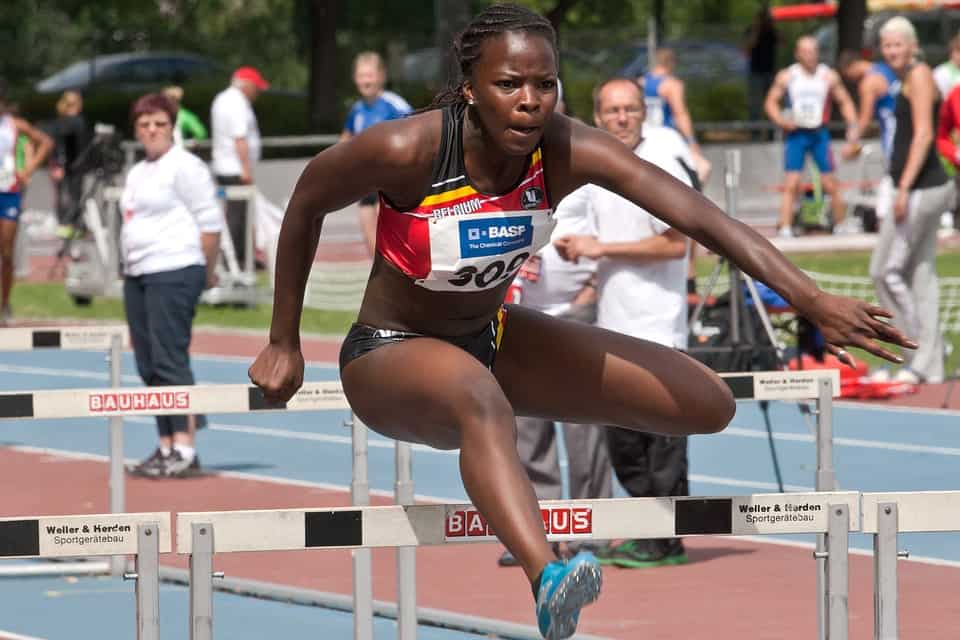 5.      "Persistence can change failure into extraordinary achievement."
Eleven-time Olympic medalist and competition swimmer Matthew Nicholas Biondi is living proof of the truth behind these words, so it's not surprising that this quote belongs to him. Biondi is a member of the International Swimming Hall of Fame as well as the United States Olympic Hall of Fame and he is a former world-record holder in no less than five events.
6.      "An athlete cannot run with money in his pockets. He must run with hope in his heart and dreams in his head."
This is one of those sports motivational quotes that manage to be both uplifting and hilarious at the same time. Emil Zatopek's commentary on the truly important goals that athletes should have stays true to this day. The Czechoslovak long-distance runner was referred to as the "Czech locomotive" because of his incredible stamina and his outstanding achievements. Zatopek was the first runner to break the 29-minute barrier in the 10,000-meter run in 1954. During the 1952 Summer Olympics in Helsinki, he became the first and only athlete to win gold medals in the 5,000m, 10,000m and marathon in the same Olympics.
7.      "Set your goals high, and don't stop till you get there."
Bo Jackson's quote keeps it simple and sweet. It is an eloquent and concise reminder of the fact that perseverance is key to reaching your goals. The former American football and baseball player knows all about aiming for the stars and actually getting there. He is one of the few athletes to become and All-Star player in two major sports and his determination and refusal to give up are infamous to this day. After he suffered a career-ending football injury, Bo Jackson focused on baseball and proved that tirelessly working to reach your goals pays off big time.
8.      "Make sure your worst enemy doesn't live between your own two ears."
Laird Hamilton is the athlete responsible for this inspiring quote. The American big-wave surfer shares a simple and profound principle in this short but essential idea. Doubting your own abilities and being scared of failing are some of the most common issues that you can encounter as an athlete. Shutting our inner critics up when it's time to focus on a competition is essential to building a great career. Hamilton is the co-inventor of tow-in surfing and boasts a long and fruitful career in the sport.
9.      "The more difficult the victory, the greater the happiness in winning."
It's worth pushing through difficult competitions, take it from Pele. The famous soccer player is still known as "The King" of Brazilian soccer and, considering the amazing career that he has had, it's easy to see why. With this sound and resilient mentality, we can see why Pele managed to give his best even during the most difficult situations.
10. "Without self-discipline, success is impossible, period."
Lou Holtz sums it up best with this to-the-point, no-nonsense quote. The former American football coach is the only college football coach to lead six different programs to a bowl game and he is famous for his uncanny ability to inspire players. Hopefully, his witty wisdom helps this phrase make it to your top sports motivational quotes because it surely makes ours.
Image Source: 1, 2.