Last updated on October 7th, 2022 at 11:03 am
*This post may contain affiliate links. As an Amazon Associate we earn from qualifying purchases.
Managing to stay focused during a workout can be hard. When you're in a busy gym, staying zoned in on your exercise routine can prove troublesome because of the hectic environment around. There are plenty of distractions that can draw your attention away from your training and minimize your results.
There are many ways to help maintain your focus on your workout goals. Because it's important to make the most of each training session, sport psychologists and trainers have been exploring ways to help improve athletes' focus during intense physical exercise. Here are some of the most effective tips that you need to try to stay focused during a workout session.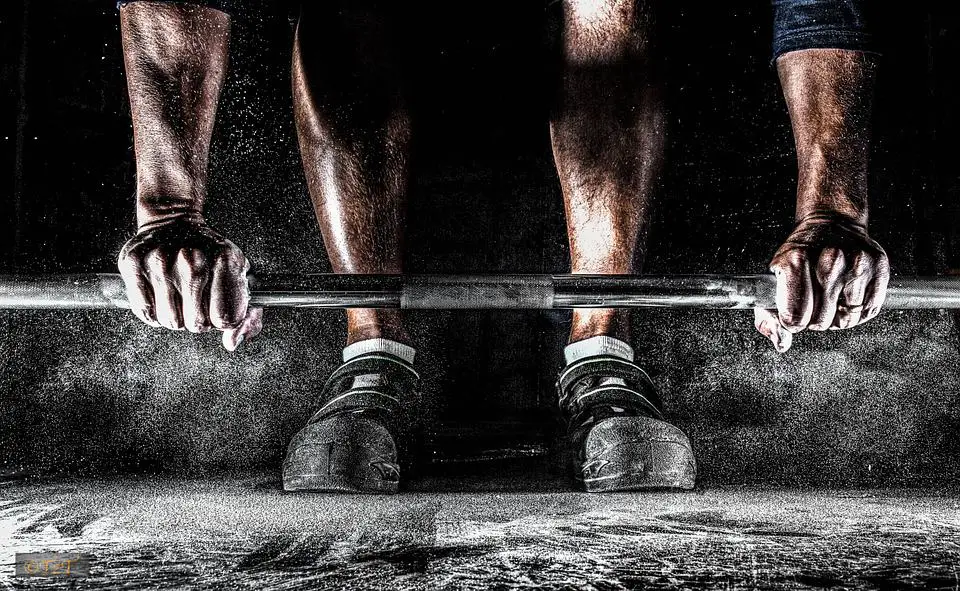 How to Stay Focused by Mentally Preparing Yourself
An athlete's determination to push through a hard workout can be strengthened by mental preparation. Keeping your mind focused on your goals and tasks can help you build up resistance and encourage you to complete physically challenging tasks. Sport psychologists and professional trainers often use mental preparation techniques to help athletes cope with very demanding training sessions and workout routines.
Many professional athletes swear by the importance and effectiveness of good mental preparation before a sports competition. Not only can these techniques encourage a positive attitude towards the possibility of losing a competition, but they can help athletes stay focused on their goals and persist through stressful and physically challenging training sessions.
There are a few basic steps that you should take to help yourself stay focused during a workout. Using these techniques will encourage you to be more disciplined when you are training. It's important to stay concentrated on the tasks at hand and to zone out any distractions while you are working out. Not only can these steps help you stay organized, but they can also improve the results that you have when taking on a new exercise routine.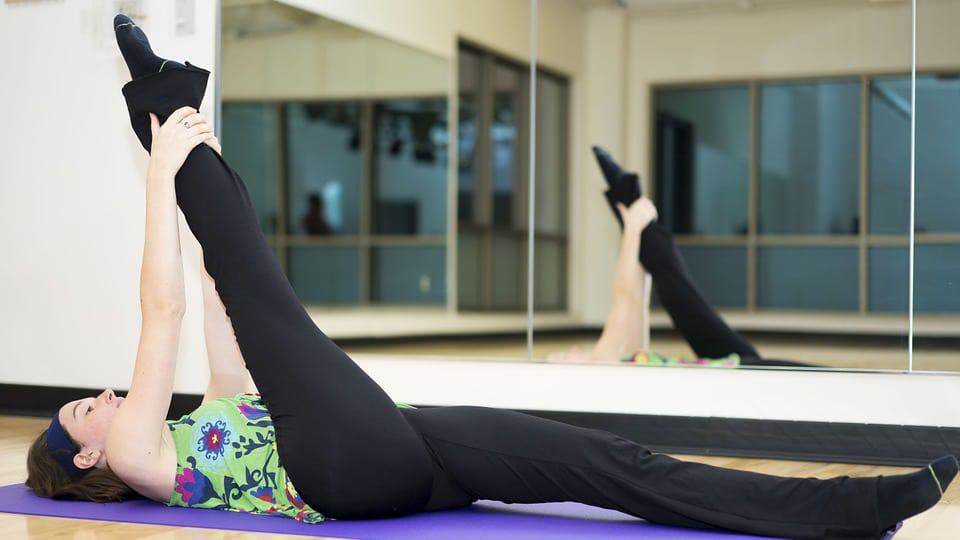 Set Realistic Goals to Motivate You
Setting goals is key in starting a workout routine. Think of what you want to achieve with your exercise program. Don't create unrealistic expectations for yourself, or you will feel discouraged when they, understandably, are not met. When you accomplish a goal during your workout session, you will feel inspired to do more and to work even harder on your progress.
Whether it's losing some weight, improving your physical resistance and stamina, or increasing your strength, setting a goal will give you something to motivate you to carry on. Having achievable goals will encourage you to push through more intense physical exercises. Once you've reached one of your goals, you will feel proud of your accomplishments and motivated to continue your workout routine.
Training goals should be small and achievable. Burning 50 calories more than the week before, running for two more minutes than usual, or adding an extra 15-minute workout can all be useful short-term achievements. If you establish long-term goals such as losing a certain amount of weight or building core strength, make sure you keep visual reminders of these goals around you. Pictures, inspirational quotes, that pair of jeans you want to look great in, a medal you wish to win, all of these visual aids can help you stay focused on your reasons for training.
Monitor Your Progress
It is important to keep track of your workout routines and your progress. Having a journal or a chart to document your training sessions and your achievements will keep you organized and inspired to continue. Positive reinforcement is also an important part of keeping your spirits up when you're going through an intense workout.
Once you've reached a goal, it is important to reward yourself for it. Treating yourself to something nice will reinforce a positive attitude towards your workout or training routine. Documenting your progress will also help you plan your exercise sessions better for the future. You will know which particular workout exercises helped you the most and how to utilize your resources for a maximized effect.
Optimize Your Exercising and Training Sessions
Companies such as Google and Nike have caught on to the public demand for useful exercising and workout tools. Professional athletes, lifestyle experts, and dieticians have also recognized the importance of creating new tools to help people stay on top of their exercise routines. This has prompted the development of many useful apps that can help individuals monitor their progress individually.
Many people want to have a regular exercise routine and maintain good health by staying physically active and enjoying a well-balanced diet. Not everyone can afford to hire a personal trainer, however, and with the busy schedules many people have today, it can be hard to find the time for regular visits to the gym. There are several useful apps that you can use to increase the efficiency of your workout routines, help you monitor your calorie intake, and keep you updated on the amount of physical activity that you need on a daily basis. Here are just some of the apps you can take advantage of when planning training or exercising routines.
Fitness and Training Apps
Apps such as Nike+ Training Club offer workout plans for achieving different fitness goals. Each workout features tutorials and visual aids to help people implement the exercise routines independently. Other fitness apps such as FitStar Personal Trainer assesses the individual's personal needs and fitness level before providing a tailored workout plan to suit those requirements.
Tracking Apps
Tracking apps help you stay on top of your calorie intake, nutrition, and workout sessions. Google and Apple both offer versions of this type of app, but other such tools like MapMyFitness are also popular choices. Just find the one that best suits your needs and use it to track your progress.
Food and Nutrition Apps
Nutrition apps are designed to make your daily calorie count easier. You can use them to keep track of your calorie intake, find healthy food choices and recipes, or even locate health-conscious restaurants and caterers in your area to order healthy, low-calorie meals from.
You can mix and match fitness apps as you need to help you optimize your workout sessions and monitor your nutrition. Using these apps will help you stay focused on exercising and eating right, and help you reach your fitness goals with more ease.
Picture Sources: 1, 2.