Last updated on July 25th, 2022 at 04:58 pm
*This post may contain affiliate links. As an Amazon Associate we earn from qualifying purchases.
If you have a passion for sports and understanding the human brain, then sport psychology is a great way to combine your interests into a fulfilling career. It's exciting and rewarding to help athletes with their mental game. However, before you can fulfill that dream, you must obtain a degree in sport psychologysport psychology. Below, we have listed some of the best sport psychology doctoral programs for those who either already have a master's degree or others who looking into pursuing a sport psychology career.
6 Sports Psychology PhD Programs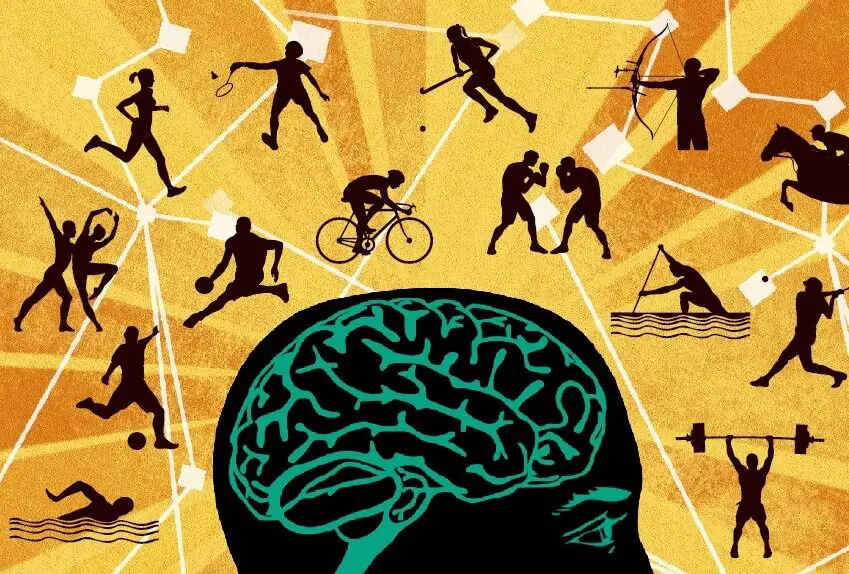 You can earn a Doctor of Philosophy in Sport and Exercise Psychology at Purdue University in West Lafayette, Indiana. The university is accredited by the APA and NCACS. Another doctorate program offered is Dual Doctor of Philosophy in Sport and Exercise Psychology and Master of Public Health. Purdue University's sport psychology PhD programs are research-focused. Topics covered include sport and exercise psychology, human development, statistics, and research methods.
The coursework is tailored to each student's interests and prior experience. It takes about four years to complete Purdue's sports psychology PhD program. Tuition for residents is around $5,000 for the fall/spring semester. Non-residents usually pay around $14,400 in tuition. Summer tuition is $7,000 for non-residents and $2,500 for residents.
FSU's sports psychology program is one of the best sports psychology PhD programs that offers real-world experience. You can deliver sports psychology services to varsity and club teams on campus. Florida State University also helps its sports psychology graduate students offer services to athletes in the area. You'll learn how to enhance sports skill performance and guide athletes in solving sports-related problems.
This graduate program gives students a solid foundation in sports psychology. It's accredited by the SACS-COC. To apply for FSU's sports psychology PhD program, you must have a graduate degree with a 3.5 GPA or above. You must have also obtained the degree from an accredited institution. In addition, requirements to apply also include three letters of recommendation, a personal statement, and a resume. The average tuition for students in the graduate sports psychology PhD program is $11,543.
Springfield College in Springfield, Massachusetts offers a Sport and Exercise Psychology doctoral program. It is one of the best sports psychology PhD programs for graduating with the requirements met for AASP certification. An AASP certificate qualifies one to work as a sports psychology consultant. This doctoral program is accredited by the NEASC too. It covers the psychological, sociological, scientific, and research aspects of sports psychology.
With a sport and exercise psychology PhD from Springfield College, you could teach at all education levels. You could also teach sociology and philosophy of sport. Another option for students after graduating is conducting research in sports and exercise psychology. You could work as a sport psychology consultant for the national governing bodies of the International Olympic Committee (IOC) too. On average, students pay $28,985 in annual tuition.
You can earn a PhD in exercise and sport science with a concentration in sport psychology at Oregon State University. It has one of the best sports psychology PhD programs with an emphasis on the social psychology of being physically active. There is also an emphasis on research; you must complete 12 credit hours in research methods and a dissertation. 18 credit hours must come from complementary coursework as well, such as psychosocial factors of physical activity, motivation in exercise, and recreational sports administration.
In contrast to most sports psychology PhD programs, you don't need a master's degree to apply for Oregon State University's sport psychology program. However, most students who are accepted have a master's. Requirements to apply include a minimum 3.0 GPA, three letters of recommendation, a personal statement, and GRE scores.
At the University of North Texas, you can earn a PhD in counseling psychology with a sport and exercise psychology concentration. You'll learn the basics of practical counseling psychology and acquire the necessary skills and experience for working with athletes. During the doctorate program, you'll be expected to complete a practicum to gain real-world experience working with sports teams and athletes.
Applicants to University of North Texas' sports psychology PhD program must have a 2.8 GPA from an undergraduate program or a 3.4 GPA from a master's program, a resume, as well as a statement of career goals.
University of the Rockies in Denver, Colorado offers a Doctor of Philosophy in Psychology and Sport and Performance Psychology concentration. Their doctorate program teaches you how to empower teams and athletes with techniques that improve their performance. Consequently, you'll be able to help athletes with important mental aspects of the sport, such as self-mastery, awareness, actualization, and peak experience. This degree program includes seminars on mind-body practices, human development, coaching, and cultural diversity.
After obtaining a doctorate degree from University of the Rockies, you'll be qualified to offer consulting services in high performance environments, conduct research in sports psychology, and also work in academics. Requirements for the degree include 62 program coursework credits, in-residence weekends in Denver, a dissertation, and a minimum cumulative GPA of 3.00. The entire program costs $70,084 in tuition and fees.
Conclusion
The six universities above have the best sports psychology PhD programs to join. Obtaining your PhD is an important milestone, so you want to take the time to select the right program for you. While each of these doctorate programs is good, it depends on what your career goals are. Focus on selecting the program that best supports your career goals.
Which of these sports psychology programs do you think is best to join? Share your thoughts in the comments below.