*This post may contain affiliate links. As an Amazon Associate we earn from qualifying purchases.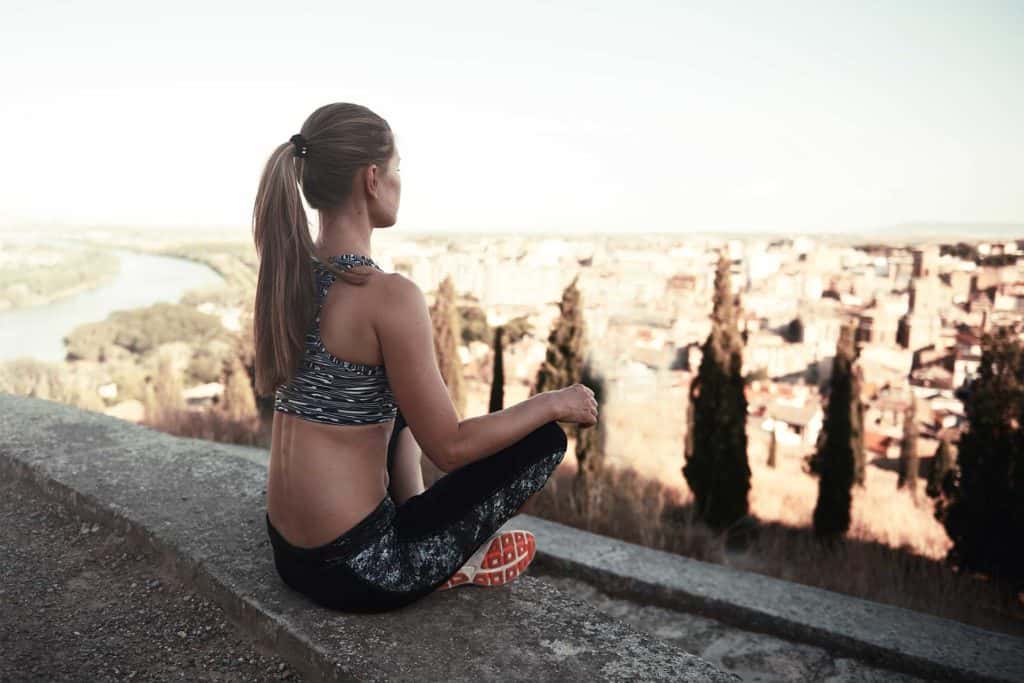 Meditation is becoming popular for many reasons, especially related to health.
Athletes
are also taking up the practice more and more because research has shown that meditation can be used as a tool to manage pain, decrease anxiety and improve focus. Therefore, meditation and athletes shouldn't be such an uncommon pairing anymore. But meditation can also offer some time to simply consolidate and slow down.  
"Meditation…resonates with people's desires to
find a way of slowing down and returning  to an
inner psychological reality that is not as easily perturbed."
–Zindel Segal, PhD
But a big reason why many athletes, from pro and to high school, are diving into meditation is the idea that staying in the present moment is the best for playing well. As far as the psychology of sports goes, meditation and athletes are the best combos possible. The Wisconsin Badgers basketball coach Bo Ryan talked about the "precious present" which is exactly the idea of mindfulness and meditation.
Reading about meditation is one thing but taking action and creating a meditation practice is what makes the real difference. Practicing gently nudging your mind to the present moment is important for using it in high-stress situations.
Meditation and Athletes: Best Programs
There are many types of meditation practices so finding one that matches your preferences can take some time. There are two programs that might help. One is the 21 Day Meditation Program developed by Deepak Chopra along with Oprah. The series about success is very applicable for athletes. The 21 days offers a good structure if you find doing meditation challenging sometimes. Every meditation is about 20 minutes. First Oprah introduces a concept and then Deepak Chopra offers his ideas about this. He then gives a mantra to repeat during the quiet portion of the meditation which is about ten minutes. The mantra is helpful as a focus; when your mind wanders bring it back and repeat the mantra.
https://youtu.be/4vgKzXdwtRE
A second suggestion is to follow some meditations posted by Jon Kabat-Zinn, a renowned expert in the field. He has posted several YouTube videos that one can use for a guided meditation. He is excellent at reminding the meditator to suspend judgment, a tool every athlete can use. And some of his videos include him guiding you but also quiet time which can be really helpful.
Practicing Meditation is Key
The most basic thing an athlete does to get better is practice. So if you're an athlete yourself (or leading a meditation and athletes hobby circle), then choose a meditation practice and do it daily. This is a way for athletes to practice focus and mind and emotional management. It can be really tough in the heat of the moment to suddenly know what to do to get psyched up or calmer. But if you have practiced being in the moment daily chances are you can do it better in competition.