*This post may contain affiliate links. As an Amazon Associate we earn from qualifying purchases.
There is a song by U2, Bad, where Bono and his band sing about being wide awake and not sleeping……
These words are similar to the first teaching described by the Buddha, who talked about waking from after being under a fig tree. He encouraged all of us to "awaken". One of the principles of being more mindful is having awareness.
Sport Psychology and Awareness
All athletes at some point have to follow these words: wake up. What does this mean? It means to begin or to become aware of what mental attributes and routines you do that help you perform better. It's easy to develop patterns of behaviors and thoughts. Some become so habitual that you have no idea if the behaviors or thoughts are helpful or not.
Many athletes compete and train and only hope to do well. Many have little awareness of what they do when things are going well. So to move beyond hoping to do well you need to become more aware and "wake up" in order to learn about yourself. You can become an observer of yourself. This is a big step in improving your performance (or at least with being consistent). Becoming more aware, or engaging in observing, helps all athletes move from hope to commitment because they have a better understanding of their thoughts, mental frame of mind, and even behaviors that are associated with success.
For example, what words are inside your head that no one else hears? What are you doing when you recover from a mistake and go on to play really well? Wake up to these important pieces of knowledge.
Mental Tip for Building Awareness
Too many athletes dwell too long on their mistakes. Look at them. Learn. Make corrections. Most importantly, write notes on what attitudes, words and behaviors help you perform well. You need to do this to build your awareness. When you do this you can be more active with repeating some of those behaviors and build your success. Begin today. The first step is to keep a journal and consistently add your observations about yourself.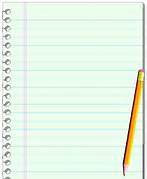 Consider answering these questions:
How do I feel when I perform well?
Where is my focus?
What helps me with feeling in the flow?
What words do I tell myself?
Do I have thoughts or is my mind more quiet?