The Mindful Athlete 20 Minute Presentation Guide
This 20 minute mindful athlete presentation is an introduction to mindfulness and supports our short book, Mindfulness and Sport Psychology for Athletes is

accessible through the web based program called Prezi. It is simple to use and provides the framework for a professional presentation about how mindfulness can benefit any athlete or performer. Listed below are talking points for each slide:
The first slide: What is Mindfulness?
This is the simplest definition of mindfulness-being in the here and now. The majority of the time, our thinking is in the past or the future, so being in the present moment is our best use of energy and resources. The trick or the challenge of this task of being in the moment, is first recognizing that most, if not all of our thoughts, do not exist in the present moment. The first step in discovering this truth is to experience the craisen exercise. This is the act of tasting, feeling, and exploring a craisen in our mouths for 2-5 minutes. Focusing only on the experience at hand. This is a great way to feel the power of now.
The video is a 4 minute explanation of the benefits of mindfulness from Dr. Jon Kabat-Zinn.
The second and third slide: Why Mindfulness?
With practice of awareness through the use of breathing, mindfulness can change your brain, your behavior and your perspective in a moment. This is critical to an athlete because of the speed of events during a practice or competition. Every athlete has experienced those moments when your thinking goes negative very quickly. It is a slippery slope and can happen at the blink of an eye. Mindfulness training and practice can serve as a counter tool to that downward slide. In summary, mindfulness shines light on the present moment, which is the greatest tool to redirecting a negative moment. In addition, mindfulness can also support positive actions and shed light on what an athlete wants to accomplish. The analogy listed on the slide of a person going from running, to walking, to stopping illustrates how mindfulness trains an athlete to slow their experience down, thus allowing them to redirect their thoughts and the outcome.
The video is an interview with Dean Potter discussing awareness, focus and mindfulness meditation.
The fourth slide: The Practice
The goal is to practice a simple breathing exercise 5 minutes per day. We recommend a simple exercise where you name your breathing, like this, on the inhale you say in your head, "I am breathing in" and on the exhale your say in your head, "I am breathing out." What will happen is that you will do this just a few seconds and your mind will begin to wander to other thoughts. This is normal and the practice becomes noticing your brain wandering and to invite your thoughts back to just naming your in and out breaths without judging yourself. This will be very difficult at first, but with daily practice of 5 minutes, you will begin to exercise the skill of awareness of thoughts.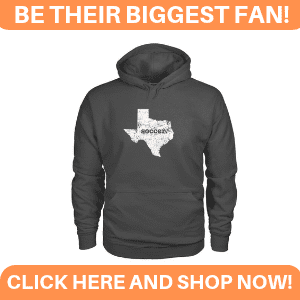 The pyramid diagram represents how build your mindfulness practice up. The best place to start this 5 minute a day practice is before bed. Once this has become a routine, then you can more up to the next level, which is practicing mindfulness in your daily activities. A simple example is washing dishes. Can you just wash dishes with your focus just being on the dishes. As thoughts creep in during the act of washing dishes, simple note that thoughts are coming and return your mind to the task at hand. You can see you need to graduate to each level of practice to be effective in a real time situation.
The Final slide: Let's Try It.
This is a five minute guided meditation that directs your mind to different body parts. It is a good example of what you can accomplish and feel in 5 minutes.